Welcome to Swallows 2019-20!
Our class teacher is Miss Innes and our teaching assistant is Mrs Bennett.
Click here to see what we will be learning in terms 1 and 2.
Please click here for our term 1 timetable. In the afternoons, some subjects will rotate weekly in order to fit everything in. Mrs Lock will be covering Thursday afternoons in Swallows.
Here is a copy of our welcome letter.
Click here for a list of the Year 1/Year 2 words which the children need to know by the end of KS1. There are lots of spelling strategies which we use in school - click here for some examples.
Last Friday the children took part in a RE day. We spent all morning creating artwork to depict The Gospel. The children were split into five groups and each group worked together to create artwork of a different Bible story. Each group used different artistic techniques. The five stories were: The Good Samaritan, The Feeding of the 5,000, The Two House Builders, The Lost Sheep and The Miraculous Catch of Fish.
In Maths, we have moved onto adding and subtracting ones and tens from 2-digit numbers. We started by using concrete resources to physically add and subtract the numbers. We then represented the calculation pictorially by drawing the base ten and we will finally use an abstract approach by learning how to do calculations using column method.
For European Day of Languages, Swallows dressed up in red, white and green and took part in some Italian-themed activities! The children had a go at learning the colours and then created a rainbow with Italian colours written on it.
We then had lots of fun making PIZZAS!
(Photos were taken by the children!)
In English, we have started reading The Enormous Crocodile.
The children worked in groups to brainstorm some descriptive phrases about the croc and they will soon be rewriting CLEVER TRICK NUMBER 1! We will move onto creating some of our own tricks which the Enormous Crocodile could play on the children.
Our grammar focus at the moment is conjunctions.
In Maths, we have been learning about addition and subtraction fact families and related number facts. The children have started to use the inverse to check answers to calculations.
We have also been working on counting in 10s from any number and finding 10 more/less than any number.
Here is some of the RE work which is up on display from last week. We have started learning about the Creation and why we have a day of rest...
In English we have started reading The Twits!
We have been writing descriptions of Mr and Mrs Twit using adjectives.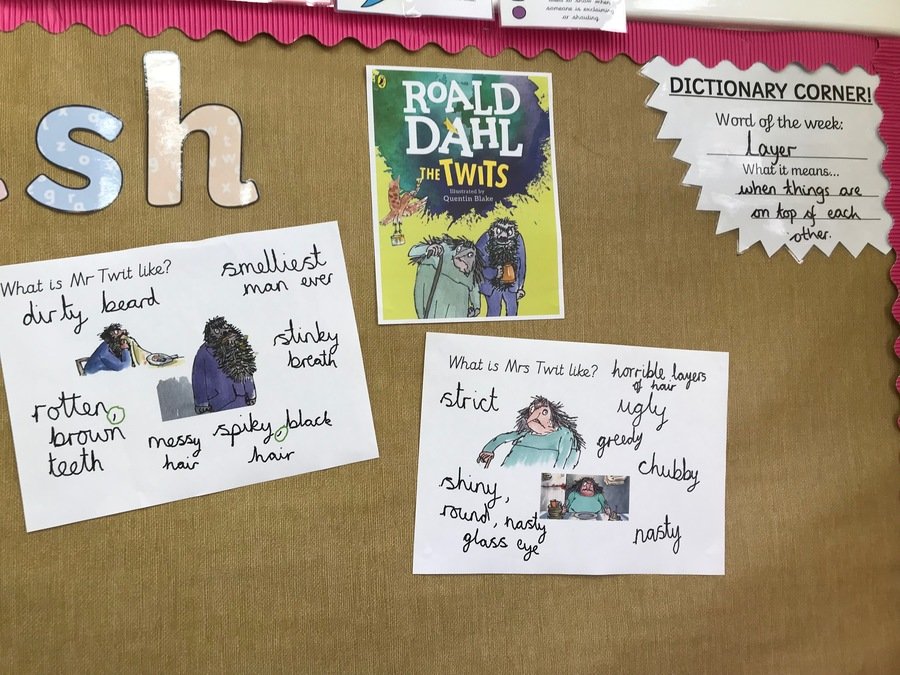 In Maths we are learning how to partition numbers into tens and ones using part-part-whole models.
We are also learning some number facts (adding 10)...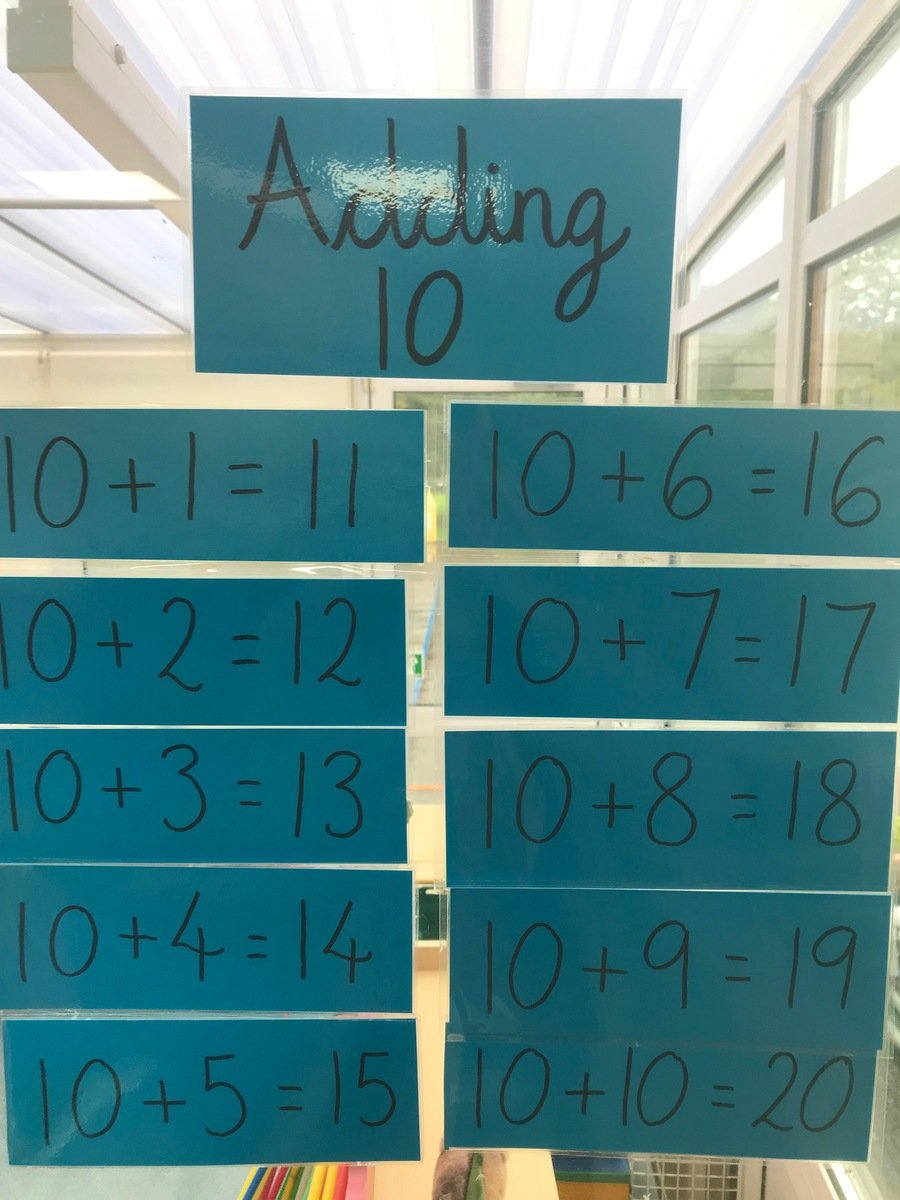 Our classroom is all ready for the new year!