Swallows 2020-21
Miss Innes, Mrs Bennett and Mrs Hynes
Important information:
Please CLICK HERE for our curriculum overview for the year.
Please CLICK HERE for the Term 6 weekly timetable. Mrs Lines will be teaching Swallows on Tuesday afternoons.
PE will be on a Wednesday - please come to school dressed in the appropriate PE kit. On Thursday afternoons, Mrs Hill will be doing Forest School with the class (starting on 17.6.21) - this will be for 4 weeks and the children will need to come to school dressed in their Forest School clothing.
Homework will be set on a Friday and is due in the following Tuesday - this will be on the Learn Platform.
Please CLICK HERE to download a copy of the Year 1

and

2 spellings which your child needs to know.
Term 6
I hope you all had a great half term and enjoyed the lovely sunshine!
18.6.21
The children have done some brilliant writing based on The Lighthouse Keeper's Lunch. They wrote diary entries and letters of complaint!
Here is a photo of the display board outside our classroom.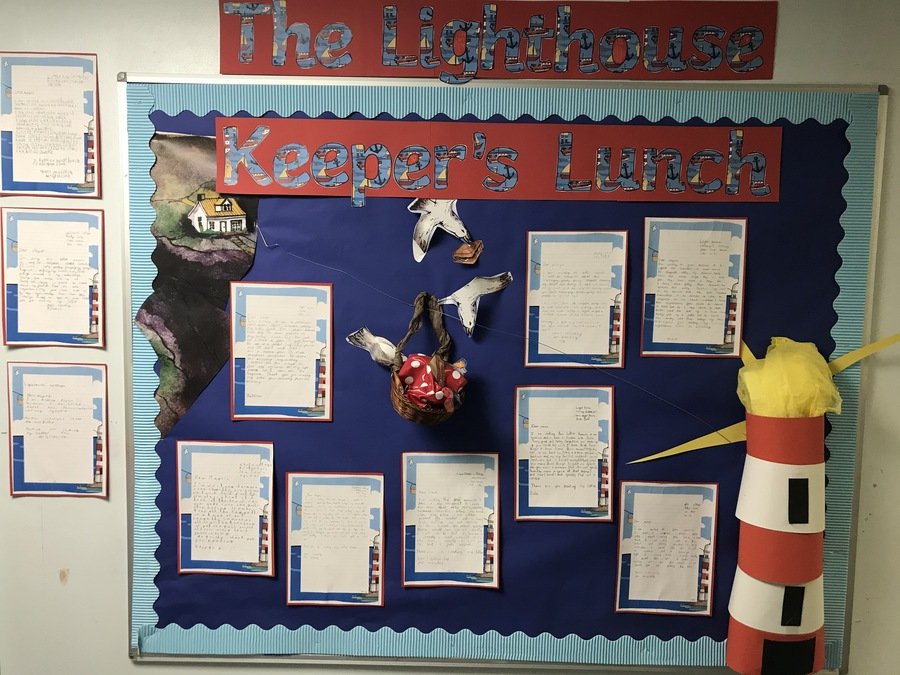 In Science, we have been looking at seeds and we used magnifying glasses to do observational drawings. The children did some super drawings, paying attention to the finer details.
In Maths, we have started the unit on fractions - this is a tricky concept but the children are doing very well with it!
Term 5
I hope you are all enjoying being back in school for Term 5.
You have made a super start and you have produced some excellent work - let's keep it up!
Term 4
It is lovely to have you all back in school!
31.3.21
In Science the children worked in pairs to create their own food chains. Here are a few pictures...
Last week (8.3.21) was Science week and the children became innovators of the future by designing and making some robot-insects which could be used to explore the inside of a volcano! They needed to think about all the features it would need. The children worked brilliantly in pairs. Here are some photos of the finished robots...
Term 3
Please go to the school's Learn Platform to see our class page. Work is set weekly and there is roughly 3 hours of work per day which includes one Zoom lesson. We understand that this is a very challenging time for children and parents, but please do your best to complete as much of the work as possible. If you have any questions or concerns, please contact the school.
9.12.20
Our Nativity is done! Head to the Learn platform to watch the performance - we hope you enjoy it!
1.12.20
In Science this week, we have been conducting a comparative test. We wanted to find out which material would be most suitable to make the three little pigs' houses! The children worked in groups to build houses out of five different materials (paper straws, lollipop sticks, cardboard, twigs and Lego). We then tested how waterproof they were by pouring water on top and we tested the strength of the houses by using a hairdryer to try to blow them down!
We found out that Lego was the best material to build a house from as it was the most waterproof and the strongest!
21.11.20 - TERM 2
We are now well into term 2 - where is the time going?!
Swallows have started to prepare for the Christmas Nativity. We have chosen a very traditional one and there are lots of lovely songs to learn! The children know the story very well as we have been looking at it in more detail during RE lessons.
In English, we have started learning about The Gunpowder Plot and the children are writing non-chronological reports all about it. This links to our History topic on 'History Makers'. In Art we will be making models of the Houses of Parliament using cardboard boxes, Modroc and paint!
In Maths, we have been learning how to 'bridge' to the nearest tens number as this can help when adding and subtracting ones. We will soon be moving onto column addition and column subtraction.
5.11.20
Thank you to everyone who created some amazing leaf art over half term! Here is a selection of the artwork produced...
21.10.20
Well done everyone for getting to the end of Term 1! It seems to have flown by but I'm sure you are all ready for a little break!
This week in Art, the children created some natural stone art using clay. They worked in pairs to make the little pebbles and shapes, create a pattern and then paint them. Here are the finished results...
15.10.20
In English, Swallows have done some brilliant independent writing based on The Enormous Crocodile - well done everyone!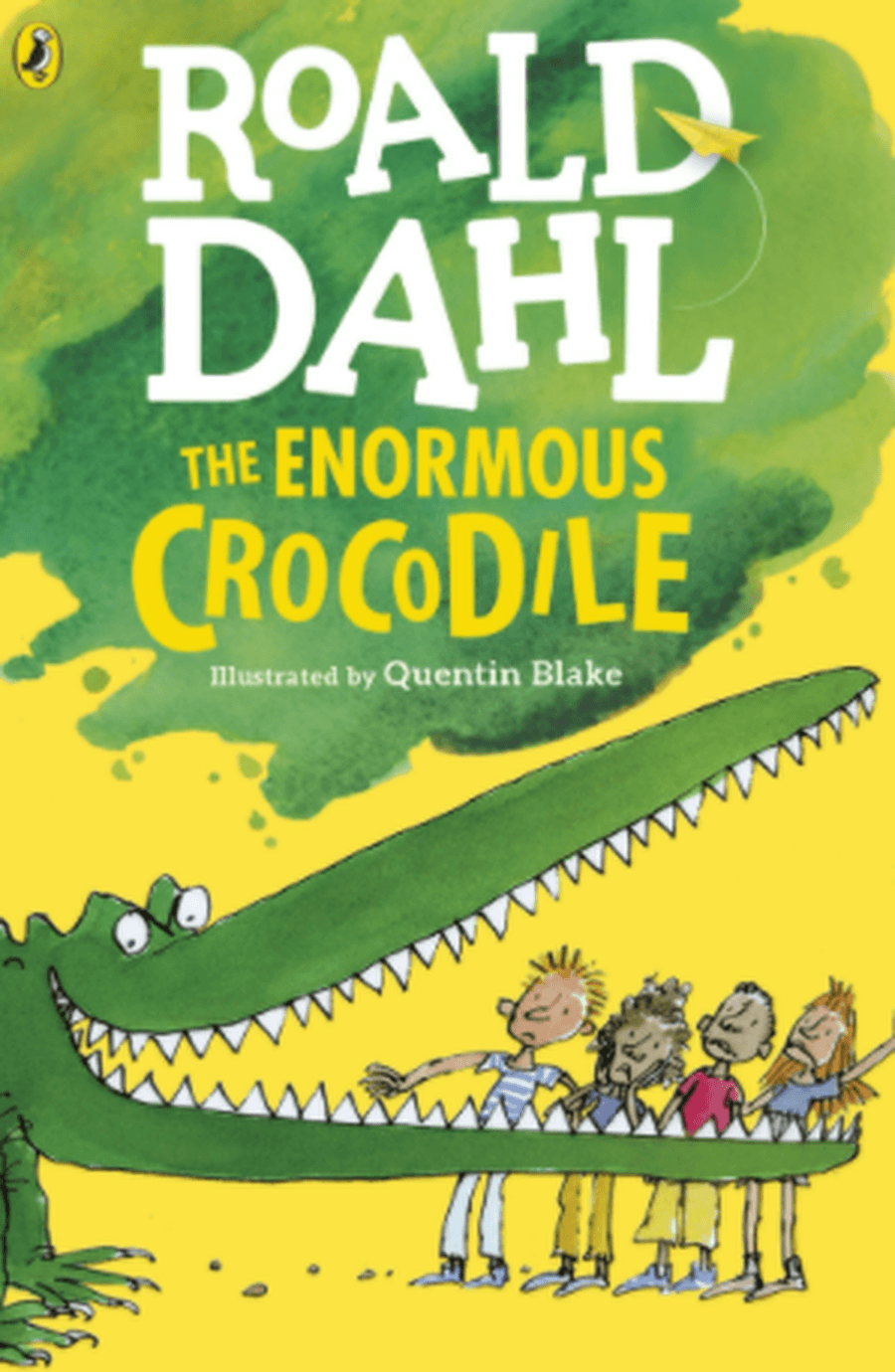 In Geography, we have started learning about a place called Kampong Ayer... Can you do any research on it? Where is it? What is it like?
Here are some photos of it...
29.9.20
Swallows have been working hard in Maths learning about place value. They are getting very good at partitioning two-digit numbers into tens and ones! They have also learnt how to compare numbers using the greater than (>) and less than (<) symbols. Next week we will be moving onto addition.
In English, we are reading The Twits. Swallows really enjoyed writing about the 'wormy spaghetti' chapter and then they came up with some nasty tricks of their own! They are now going to rewrite the 'walking stick' chapter, focusing on using conjunctions to extend sentences.
In Art this week, the children worked in groups to collect natural objects from the Forest School area. They then created patterns using the natural objects and made some lovely land art. Photos to follow!!
14.9.20
Well done to you all for settling back into school so well. Here are a couple of pictures to show some of the learning Swallows have done so far...
The first display shows the work we did based on the book 'The Colour Monster', which is all about feelings and emotions.
The second display shows our Science learning on materials and their properties.