Click HERE for the Latest Diary Dates
Year 6 Residential To Liddington
Please click the link to find the pictures throughout the week.
On Saturday 19th May, children across KS2 took part in the Salisbury Schools Mini Marathon.
Huge congratulations to all of you who took part. You all did amazingly well especially considering how warm it was!
The boys in writing club have written their own reports of the mini marathon...
Exciting news!!!!!
On Saturday 19th May 2018, the mini marathon took place in Laverstock. All the primary and secondary schools of Salisbury took place in a race to improve their running. 34 children from Bemerton St John went in a race of more than 500 people.
There was an under 11 race for year 5 and year 6 boys and girls and an under 9 race for year 3 and 4 and there was even a grown up race.
At the end of the race everyone was so tired from the hills but they got a medal, an orange to eat and a water bottle. It was a boiling hot day but everyone finished the race.
Congratulations to everyone who took part in the mini marathon! We raised a lot of money for the Stars Appeal.
By Josh and Adam :)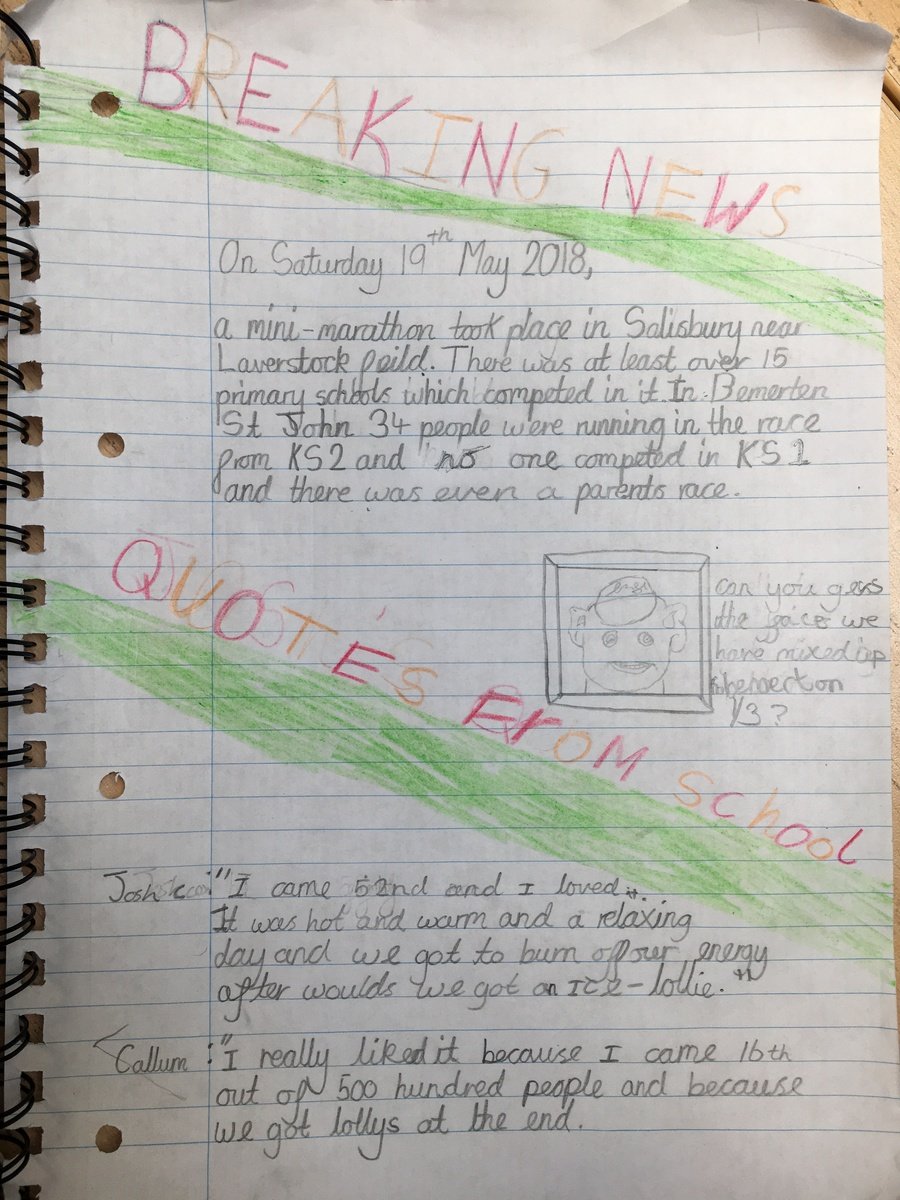 Reptile Ranch Visit
All year groups enjoyed meeting our reptile visitors, learning many fascinating facts about them and handling the animals too. See the pictures below of Fluffy the Burmese Python, Bob the gecko and other species.
Library Opening
Kristina Stephenson visited our school again on Tuesday 16th January to officially open our new library. The picture below is of our new Librarians alongside Kristina as she cuts the ribbon. Thanks must go to the whole FoBS team who raised the money for the library and everyone else dedicated to getting our library looking so fabulous and ready for use
Parent online safety information evening.
Thank you to Karl Hopwood for an interesting and informative parents session. For a summary of the talk please click here or visit our "We are a safe school page".
For any further information or leaflets please see Mrs Lock.
We are pleased to have been awarded an International recognition from www.Esafetylabel.eu for our ongoing online safety work.
Author Visit
Ask your KS2 children about their entertaining morning with the author, Maz Evans! A lively hour was spent finding out more about her books, including: Who let the Gods out. If you would like to purchase a signed copy, please pop into the office.
Microscope Exhibition: Take A Closer Look
Year 5 and 6 were amazed by this superb exhibition in Salisbury Library, based around microscopes and the art images we can get from them.
See our photos but why not take a look yourself. Its on until October 20th at the Young Gallery in Salisbury Library.
Please contact us using the form below and either Mr Richards (Headteacher) , Mrs Medhurst (Admin Officer) or Mrs Shield (Finance Officer) will get back to you.