We are a Healthy School
Please click here to view our Active Travel Policy and here to view the Active Travel Statement.
This academic year we are going to be working with SUSTRANS. Click here to view their website. We have been working with Robin to raise awareness of cycling and tackle problems that may be prevent people from cycling.
Pictured are pupils during a 'Be Safe, Be Seen' non uniform day.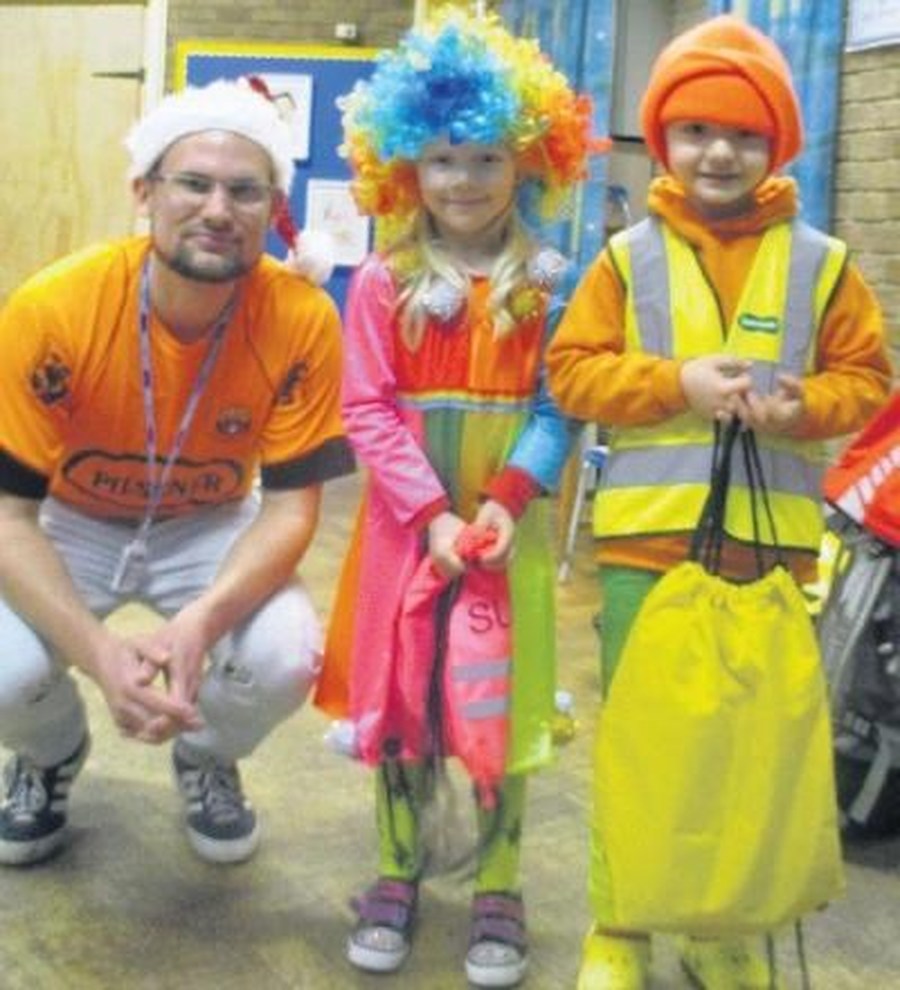 Healthy Schools Celebration - Tuesday 24th June 2014

This afternoon the latest schools to achieve Wiltshire Healthy Schools bronze and silver, attended a celebration event at County Hall in Trowbridge. Members of the Wiltshire Healthy Schools Quality Assurance Group presented the plaques, after hearing some of the improvements that have been made
to the health and wellbeing of children and young people in Wiltshire Schools.
One such initiative at Bemerton St John was involving the whole school promoting skipping to improve the health of all the children. The focus was to increase the number of children who are active at break time. The school took part in a Skipping Workshop during the school day and there were workshops with parents and children after school. The result of this initiative was for the percentage of children being active at break time increasing.The children have been involved with this initiative through the School Council. They organised a sponsored skip which raised £800. The money was used to purchase new equipment to use at playtimes which is to ensure the children are more active when they are outside.
We are proud to be a Healthy School...........