Autumn Term 2
Welcome back to an action packed term. We hope that the children had a good rest - they certainly seem keen and raring to learn! Our theme this term is entitled, 'Let's Celebrate!' and there will be lots of exciting learning opportunities centred around winter festivals, colour, light and dark. To find out more, click here
Wren Class on their first day!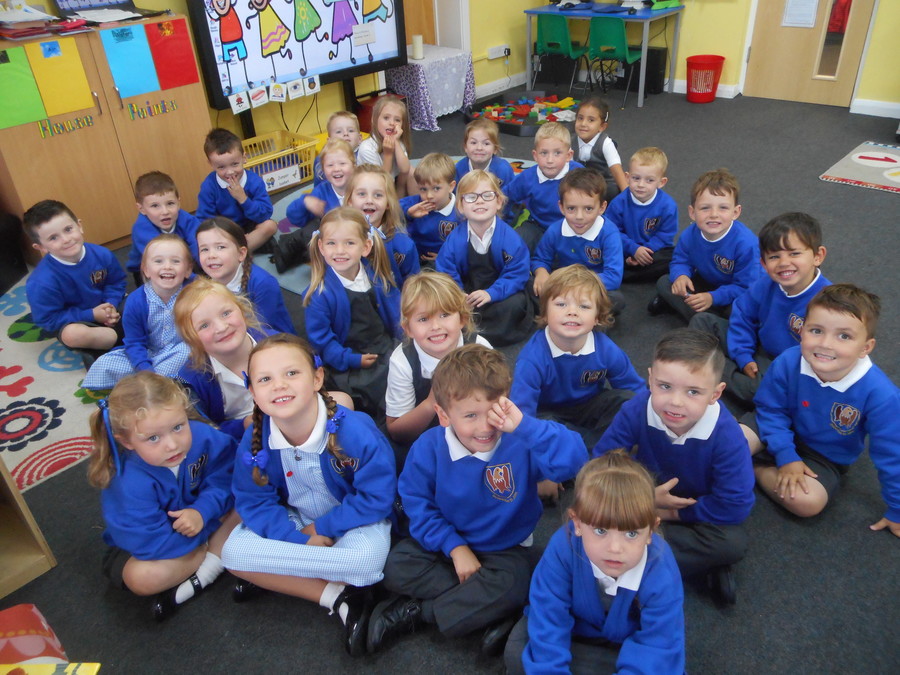 Autumn term 1
Our topic this term is entitled, 'Marvellous Me!' and we will be celebrating what makes us the same and what makes us different from each other.
Please click here to see the topic overview for this term.
Some of the things we have been doing in our first few days...
What a very busy term we have had....our main focus has been on creating an atmosphere where the children feel safe and feel happy to come and explore new experiences. Take a look at some of the learning that has taken place.
Diver Dan comes to Bemerton
PERFORM theatre workshop came to work with KS1. Wrens went on an underwater adventure with Diver Dan. What an exciting time we had.
Autumn Welly Walk
We have been exploring the changing environment, with our focus on the seasons. We went on an Autumn welly walk to look more closely at our surroundings and made observations about what we saw. We really hoped that we might see a squirrel but sadly we weren't in luck (or perhaps quiet enough!).