Welcome to Eagles Class Year 6
Welcome back to term 5 Eagles! We had a great residential at the end of term 4 with some fab photos as memories. We look forward to a class slide show very soon!
We have another busy term ahead with SATS consolidation and the beginnings of the Playhouse Project. Parents will receive a newsletter home in the first week back with all the details about term 5.
Term 4:
So many different book characters arrived in Eagles class on World Book Day!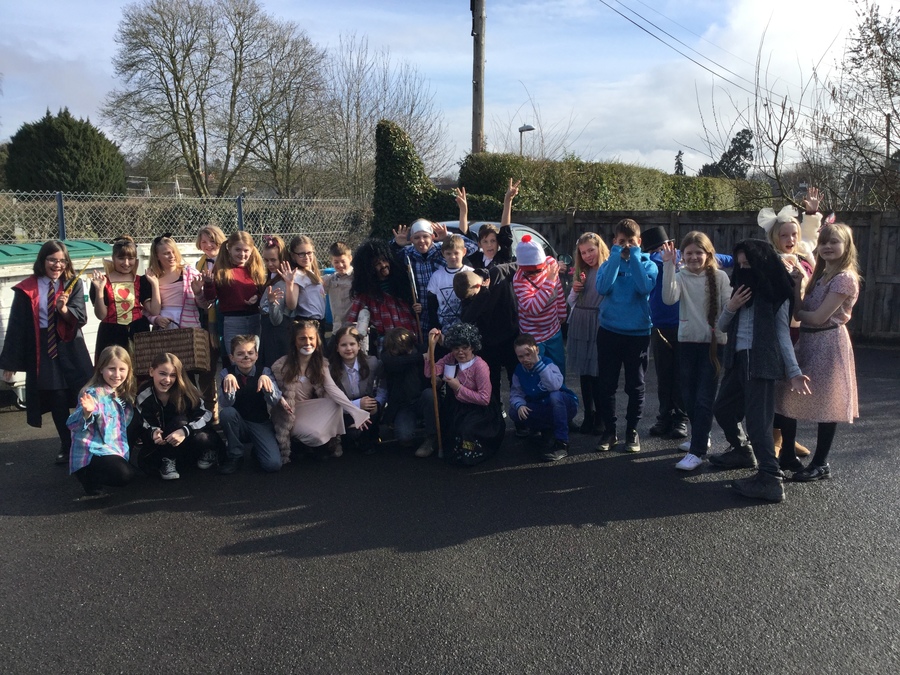 Our topic for terms 3 and 4 is From Romsey to Rio! Please click here to read our curriculum map.
Enjoy looking at the artwork from term 2 - it's brightening up our corridor!
What a fantastic Topic Day! Great to see so many fabulous outfits from the 1940s to 1960s. We had two talented students performing the jive and teaching some of the class their steps. Mrs Stocken led an interesting art session and now the class are halfway through producing their Pop Art pieces. Look out for final pictures coming soon.
We hope you have all had a wonderful summer holiday! Mrs Young, Mrs Kelly and Mrs Stocken are all looking forward to welcoming you back to school for your final year at Bemerton St John. There is so much to look forward to!
Eagles enjoyed a Yoga taster session in our second week of term 1.